Description
In spite of the relatively short distance between India and China, tea production in India didn't begin until the British East India Company conquered large regions of land. Much of this was converted from other agricultural pursuits or forest to create farmland suitable for high-yield tea production, which would help quench the unstoppable British thirst for tea.
The local Indian people didn't adopt the drink themselves until the 1920s, which was only made possible by a combination marketing campaign by the Tea Board of India and the Indian government. Today, India is the largest producer of tea in the world after China, but most of its tea (up to 70%) stays within Indian borders for local consumption.
The country is famous in the tea world for two of the world's most well-regarded teas: Darjeeling and Assam, which are grown in their namesake regions. Almost every part of the tea production business is controlled and regulated by the Tea Board of India. As well as Darjeeling and Assam teas India produces beautiful Nilgiri teas each having their own unique taste profile. Australian Tea Masters also has a range of unique small batch hand made teas. We are lucky enough to also have the worlds only carbon neutral Assam as part of our tea library.
Sourced by Australian Tea Masters
Australian Tea Masters is the leading organisation for tea training and tea education in Australasia.
Tea Master Sharyn Johnston founded the organisation in 2011 as its director, and is a specialist business executive with over 25 years of global training experience. Sharyn has worked with some of the world's leading tea experts to develop the training material used in the Australian Tea Masters Certified Tea Master course.
We are the leading organisation in Australia delivering a Certified Tea Master structured curriculum, training tea professionals in the art of tea mastery. We also provide a variety of other training courses for anyone interested in learning more about tea, including our online foundation course Tea 101, as well as our in-depth Certified Tea Blending course for beginners and advanced tea professionals looking to become premier tea blenders.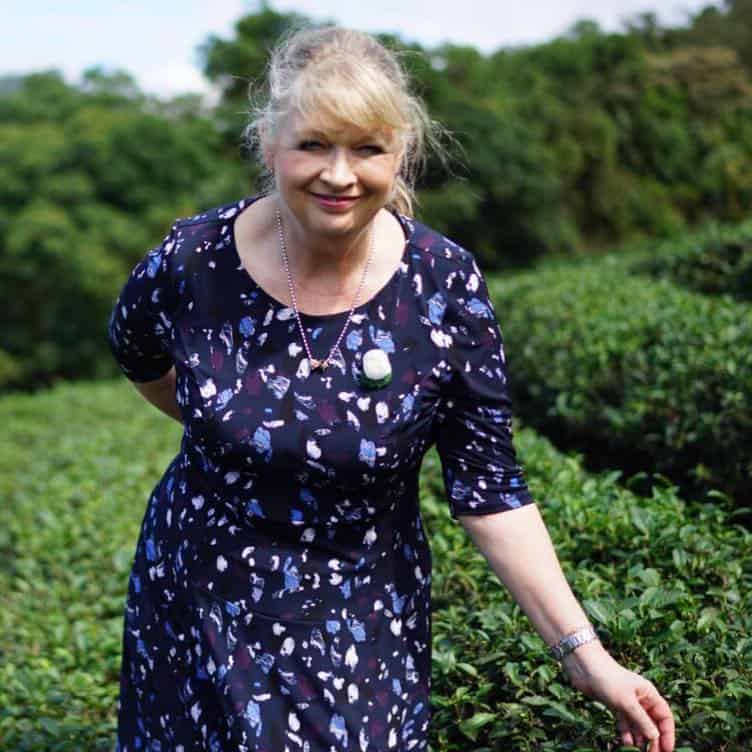 Sharyn Johnston
CEO Australian Tea Masters