Description
Japan is one of the most famous countries for its love of and obsession with tea, after China. Particularly fabled is its beautiful but strict and heavily methodical tea ceremony, known as chanoyu (茶の湯). Even outside of the tea room doors, however, the Japanese are still enthusiastic about what is seen as the 'wonder plant' from China. However, tea's history in Japan is as long as it is complicated. Tea fell in and out of favour several times, corresponding with the rise and fall of relations between the two countries. Complex political situations and upstart groups of insurgents also shaped the way the Japanese took their tea.
At certain points during the Chinese Tang Dynasty, Japan and China were content as neighbours. The very first tea seeds were brought into Japan by the Buddhist monk Saichō (最澄) in 805 CE. A second batch followed in 806 CE, brought back from China by the multitalented priest Kūkai (空海), who is credited with many achievements beyond the simple importation of tea seeds. Among his exploits is his insistence on having the seeds planted around Buddhist temples, the tea gardens of which still exist today.
Lu Yu's monumental book, Chájīng, written around 760 CE, greatly influenced both China and Japan's tea culture, leading it to flourish throughout the country. Chájīng outlined many rules and recommendations for cultivating, brewing, and drinking tea, and many of the first Japanese tea drinkers took these instructions very seriously. In the beginning they were some of the only methods used.
Japan produces a diverse range of delicious green teas including Gyokura,Sencha,Hojicha and Genmaicha.
When sipping Japanese green teas you will experience refreshing vegetal,marine and umami notes.
Sourced by Australian Tea Masters
Australian Tea Masters is the leading organisation for tea training and tea education in Australasia.
Tea Master Sharyn Johnston founded the organisation in 2011 as its director, and is a specialist business executive with over 25 years of global training experience. Sharyn has worked with some of the world's leading tea experts to develop the training material used in the Australian Tea Masters Certified Tea Master course.
We are the leading organisation in Australia delivering a Certified Tea Master structured curriculum, training tea professionals in the art of tea mastery. We also provide a variety of other training courses for anyone interested in learning more about tea, including our online foundation course Tea 101, as well as our in-depth Certified Tea Blending course for beginners and advanced tea professionals looking to become premier tea blenders.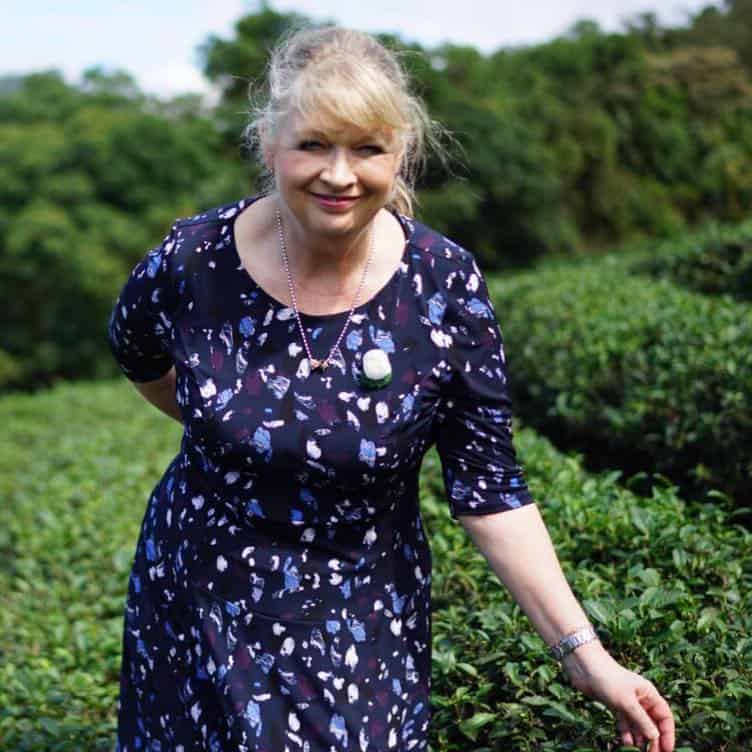 Sharyn Johnston
CEO Australian Tea Masters