Description
While China is known as the birthplace of tea, Korea was the first location outside of China to fully adopt it. However, it wasn't initially very popular, due to Korea's colder climate. Growers had difficulty cultivating tea locally, so it was farmed only by the most dedicated of individuals — usually Buddhist monks who used it for meditation. Koreans originally thought green tea arrived even before its first official records. The most credible account involves a Chinese princess marrying the founder of the Gaya Kingdom, who had brought tea with her from China as a gift.
This resulted in tea becoming a ritual gift in Korea — tea was given as a tribute to one's ancestors during the Lunar New Year and the Harvest Festival. A proper tea-drinking culture in Korea, like what you would have read about in China and Japan, did not evolve with any substance until the seventh century, during the Chinese Three Kingdoms period. Mount Jiri saw further development after the king declared the location perfect for tea cultivation, leading to an explosion of wild tea plants in and around the area.
It took many, many years for tea to be generally accepted in Korea. While China and Japan were enjoying their own evolving tea cultures, Korea's tea culture was left to stagnate. The general population simply wasn't interested, and that was almost the end of Korea's involvement with tea altogether. During these stagnant years, the Buddhists who so enjoyed tea continued to cultivate and drink it. The peak of tea cultivation was on Mount Jiri, where many of the first tea seeds in Korea were planted. To this very day, many wild tea plants exist on and around the mountain as the descendants of forgotten bushes.
Korea produces some of the most amazing green teas on the planet. We have a delicious range of green teas including Sejak,Joonjak, Korean matcha and a very special Korean breakfast tea with notes of honey,caramel and malt.
Sourced by Australian Tea Masters
Australian Tea Masters is the leading organisation for tea training and tea education in Australasia.
Tea Master Sharyn Johnston founded the organisation in 2011 as its director, and is a specialist business executive with over 25 years of global training experience. Sharyn has worked with some of the world's leading tea experts to develop the training material used in the Australian Tea Masters Certified Tea Master course.
We are the leading organisation in Australia delivering a Certified Tea Master structured curriculum, training tea professionals in the art of tea mastery. We also provide a variety of other training courses for anyone interested in learning more about tea, including our online foundation course Tea 101, as well as our in-depth Certified Tea Blending course for beginners and advanced tea professionals looking to become premier tea blenders.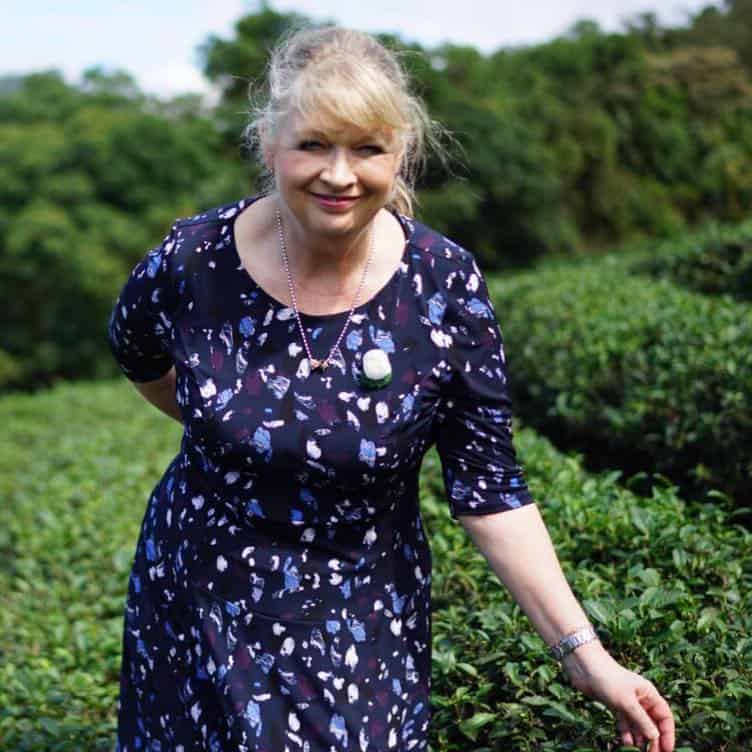 Sharyn Johnston
CEO Australian Tea Masters