Description
Indonesia is one of the world's largest tea producing countries, with huge tea cultivation areas. The main areas for tea production are West Java, (which accounts for nearly 70% of Indonesia's national tea production), Central Java, and North Sumatra.
These large plantations are usually run by state-owned enterprises, with a majority of production being CTC (crushing, tearing, curling) tea. Indonesian tea is especially fullbodied, well-regarded, and often used in blends. Local Indonesians normally serve their tea in a clay teapot with a set of small complementary clay cups and saucers. Rock sugar is served alongside.
Indonesia produces a wide variety of teas including organic delicate silver needle,oolong ,jasmine tea and vibrant imperial black tea.
Sourced by Australian Tea Masters
Australian Tea Masters is the leading organisation for tea training and tea education in Australasia.
Tea Master Sharyn Johnston founded the organisation in 2011 as its director, and is a specialist business executive with over 25 years of global training experience. Sharyn has worked with some of the world's leading tea experts to develop the training material used in the Australian Tea Masters Certified Tea Master course.
We are the leading organisation in Australia delivering a Certified Tea Master structured curriculum, training tea professionals in the art of tea mastery. We also provide a variety of other training courses for anyone interested in learning more about tea, including our online foundation course Tea 101, as well as our in-depth Certified Tea Blending course for beginners and advanced tea professionals looking to become premier tea blenders.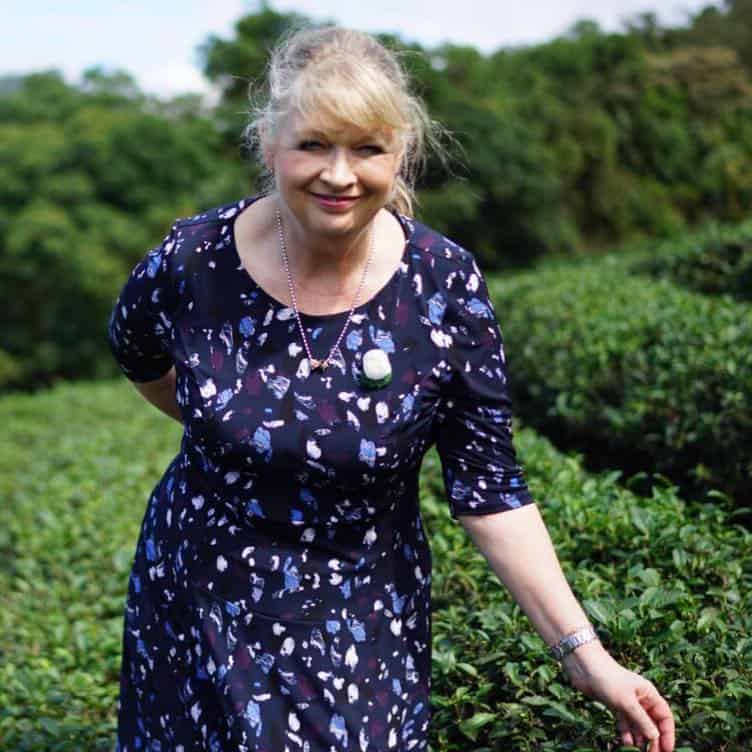 Sharyn Johnston
CEO Australian Tea Masters